5 Ways to Stay Productive During the Holidays
ONE QUARTER OF NCEA DOWN, THREE MORE TO GO.
You've made it this far into the year – but wait. Before you go back to your laborious playground, it is time for some quality R&R. (And by this we mean Netflix and naps).
You deserve to spend your holiday however way you choose. But, if you're anything like us, you can also take this two week break to slowly get your life back in order after a harrowing term one.
Without overworking yourself, here's 5 ways to stay productive during these holidays.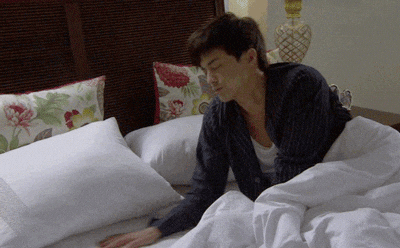 1. Make a checklist of things you want to get done by the end of the holidays.
Two weeks without school may seem like a lot of time to finish that internal that's due on the first Monday back, but take our word for it when we say that the next two weeks will go by in the blink of an eye, and before you know it, it's Sunday night and you haven't made much headway.
An easy way to ensure you get work done is to make checklists: by day or by week.
A 'day' checklist could be:
Do my washing

Walk the dog
Get the first body paragraph of my essay done
A 'week' checklist could be:
Tidy my room

Walk a total of 5km
Finish a first draft of my essay
Giving yourself bite-sized goals to aim for by the end of the day or week makes achieving them more realistic.
By splitting up your tasks into small chunks and putting them into writing gives you a concise yet solid plan – and ensures you don't forget anything either!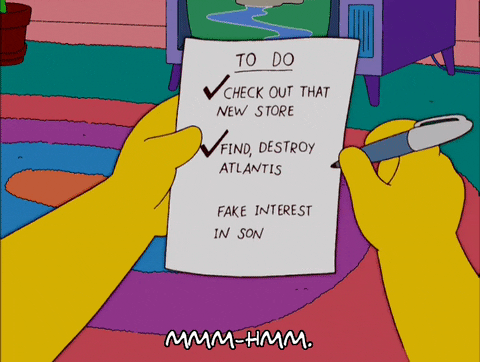 2. Watch educational YouTube videos.
As much as you'd probably like to do "educational" (in the academic sense) work over the holidays, chances are you would much rather just spend a few days in bed and binge watch your favorite TV show. Don't worry, we feel you.
You can only re-watch Friends so many times, though. But if you're still in the hibernating-in-bed-until-the-end-of-winter mood, give educational videos a try instead.
There are a whole bunch of educational, and often entertaining, videos that you can find on YouTube.
Just a few channels worth mentioning are Crash Course which, as the title suggests, gives you crash courses on entire subjects in 15 minutes or less, TEDx Talks which gives a whole bunch of people a platform to tell their stories or educate audiences on a matter, or HowToBasic, which have everyday useful videos like How to Fix a Dented Car in under two minutes, or How to Perform 10 Magic Tricks With Eggs in just over ten.
If you're interested in learning about something, there's almost certainly a video for it out there. The power of the internet!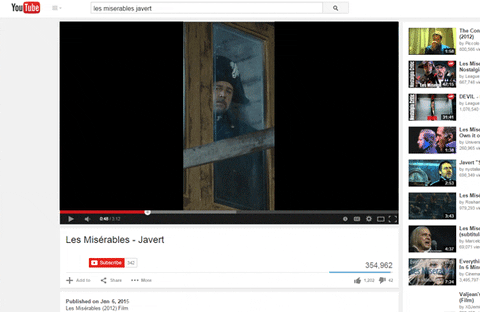 3. Collaborate with others.
If you catch up with friends these holidays, it doesn't mean you can't be productive with them, too. And no, we don't mean an hour long gossip session – save that for fifth period study break.
Having time off school means you have more time to do things you actually want to do. Get inspired and do something creative or outrageous!
Cover a song together, cook a three-course meal, film yourselves doing the bottle-flip challenge in obscure places around the city if that's still a thing.
If there's something you've wanted to but haven't had the time or the hands to do it, and want to still make time to catch up with your mates, collaborating together is a good way to kill two birds with one stone.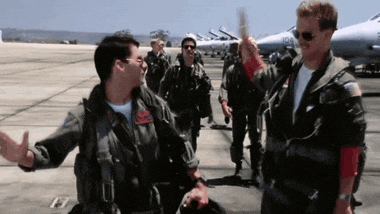 4. Marie Kondo your room – and your life.
If you're unfamiliar with Marie Kondo or "KonMari-ing", you're either already a tidy person or you've missed out on one of the most influential internet personas of early 2019.
Famous for her Netflix series "Tidying Up with Marie Kondo," Kondo's method of decluttering involves getting rid of items that no longer "spark joy" in your life.
Donate that jersey you swore you could use for a costume party but haven't worn in 2 years.
Return the half a dozen cups and plates to the kitchen; they don't belong on your bedside table.
Drop the Becky who'd been bragging about finishing that internal due the first Monday back before the holidays had even started. You don't need him.
A lot of the time, we struggle to get into a motivated headspace if our own environment is too messy. Decluttering your room, home or study space is a great place to start to feel on top of it again – and to then take that feeling that you can accomplish something into your wider atmosphere.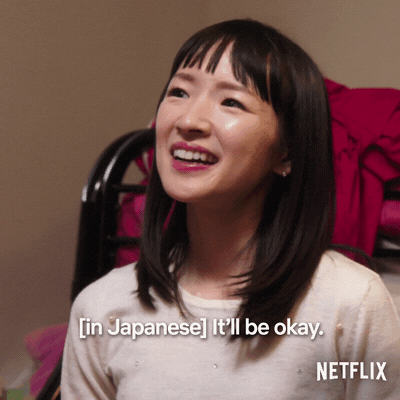 5. Lend your talents.
If you're one of the lucky ones who seem to have it together already, or even if you're not, volunteering or lending your own skills or talents to others is something that might be worth looking into.
Paying it forward for someone isn't the only benefit to come out of volunteering. There are also a bunch of rewards to reap for yourself.
Volunteer work is always good to have on your CV. If you're applying for jobs, employers can recognise that you've gone out of your way to build various skills and organisational experience outside of what you're taught in school.
It's also a good way to make new friends and contacts. By strengthening your ties in a community, you broaden your own support network and expose yourself to people with common interests. Once you have momentum, it's easier to branch out in other places where you can put yourself out there.
Lending a hand to others has been scientifically proven to counteract the effects of stress, anger and anxiety and in turn increase your happiness and self-confidence. The social aspect of helping and working with others can have a profound effect on your overall hauora. It's true: the more we give, the happier we feel.
Places that often need volunteers are the SPCA or HUHA, your local Salvation Army or St Vincent de Paul Op-Shops, soup kitchens, homeless shelters or retirement homes. If you have a special talent or skill you know you have the time to contribute, there will always be a place that would love your help!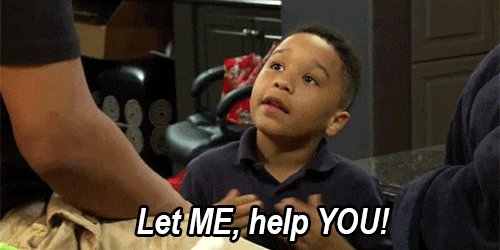 Stay safe, have fun, but most importantly, don't leave that internal until the last Sunday night.
Enjoy the break. You've earned it.
Xoxo,
StudyTime.
Printed versions of our Walkthrough Guides, available for order now!