Everything you need to know about applying for a hall
Congratulations! Your days of high school and NCEA are coming to an end, and it's time to start thinking about the next chapter of your life.
This can seem pretty daunting — like any new and unfamiliar thing — but we're here to make the process easier for you.
Halls are said to be the best time of a fresher's life. They're just like a big school camp, only for the whole year, and with showers and your own room and uni-imposed stress. You'll have the best and worst time of your life. It's the home of the toga party, the site of some of the best friendships you'll ever have, and definitely the place you'll learn your limits (whether they're social, alcohol or stress related). It'll be a big, messy, fantastic journey – and we're so excited for you. 
Whether you're struggling to decide which hall is for you, or even if you're just unsure of how to apply for one, this is the article for you. Here are our best tips on transitioning into the world of living in university accommodation. 
Why apply for a hall of residence?
So, what exactly is the point of applying for a hall of residence? Why not just dive head-first into flatting? Halls of residence are considered a pivotal step in the tertiary education experience, hence their popularity.
Perhaps the most obvious perk of living in a hall is the fact that they are the perfect opportunity to make new friends. You'll get a good sense of other first-year students in your year group, and find a tribe.
Student flatting does not provide this opportunity as you are restricted to living with a small group of people. Flatmates may not necessarily be first years, or even students at the same university as you.
Often, halls plan occupants on each floor by grouping people that share university courses, personal interests, and general skills. This almost guarantees that you will have something in common with at least one other student on your floor.
Another bonus is halls of residence are typically within a close walking distance to their university — something which isn't guaranteed with flatting.
Which hall is best for you?
In deciding which hall you want to apply for, it's important to do some thorough research. Each hall offers their own unique environment and experiences. Having a basic knowledge of the options available to you is crucial as when applying you'll be asked to provide your three most preferred halls.
Most university websites offer information about the location, capacity and general environments of their halls. Pay attention to whether or not they are alcohol-free, single-sex or food is catered, and decide your preferences for these options.
This information generally provides a good understanding of the hall options you will have. If you are still unsure, try researching the things which universities don't usually advertise on their information sheets.
Ask friends, or people you know who have studied in the city you're considering, and get their opinion on the available halls. It is likely that this will give you a different feel and knowledge of each hall. Each will have a specific 'rep' in the city. Try to find one that sounds like you'd fit with.
In saying this, try not to get too caught up in the reputation certain halls have received from media coverage. They're not always an entirely fair evaluation. The news is much more likely to report negative events, meaning positive opportunities that halls provide aren't publicised on a national scale.
Ultimately, the defining feature of any hall experience is the people you surround yourself with. The community is the main reason people choose to live in halls and is what makes it a worthwhile experience. We cannot control the kinds of people you will be living with, but we can guarantee that you will find people who you connect and get along with.
Hall leaders do their best to organise their residents in a way that will facilitate this. But surveys alone cannot tell them everything of course, especially when everyone is trying to give the best first impression. Our advice is to be outgoing and confident in approaching new people. 
Remember, everyone will be feeling just as nervous as you. The sooner you understand everyone is in the same boat, the less time you'll spend feeling awkward and wondering whether or not to approach someone.
Finances: How will I pay for this?
So you've decided that a hall of residence is right for you, but now it's time to consider the logistics of student living. Admittedly, halls of residence can be quite brutal on your bank account. It's crucial to be aware of what you'll be receiving and for what cost.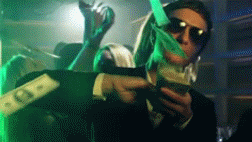 On average, student halls cost approximately $14,000 for the year, paid every month or so in large chunks called 'instalments'. Different cities will have cheaper halls (less fancy facilities, more character) and more expensive ones (typically fancier and often has a bit of a bad rep among the other halls). 
This cost typically covers the majority of the facilities available within the hall — electricity, three meals a day, heating, bathroom facilities and internet connection. That being said, research the halls you're interested in to ensure that these aren't covered by additional costs.
This may seem like a ridiculously big figure, but keep in mind you won't actually need much more money to survive given you've got a place to sleep, food to eat, somewhere to study and a warm bed to sleep in. Your hall is designed to make socialising cheap, so you won't have to spend heaps more to have a good time. In saying this, it's understandable to be concerned about finances. Fortunately, there are a number of options which may cater to your financial needs.
There are various scholarships available from both Universities and NCEA, which can help towards the cost of living in a hall. These are available for both NZ and international students, and most applications close in early November. You can check if you're eligible to apply for these under the website of the corresponding university. Alternatively, go to your school or local library to check the givME scholarship database for more options.
If you are not eligible to apply for a scholarship, you may want to consider Financial Assistance for your hall, in which the staff will help you to configure individual payment schedules. Most students also have assistance from StudyLink – either as 'Student Allowance' or 'Loan Living Costs'. Whatever city you're in, it's relatively easy to get a part-time job to make some extra money while you study. University hours are flexible, so you'll be the prime employee for many businesses. Check out Student Job Search to find something that works with your schedule, experience and availability.
What will they look for in my application? 
In uni hall applications, they are looking for certain things such as the kind of person you are, why you've chosen your selected university course, the extracurricular activities you're involved with and your general character traits.
You can almost think of this as the uni equivalent of a cover letter, although you'll have a bit more creative freedom with the kinds of things you can put down. The questions might seem intimidating, but they're just there to get an idea of who you are, like a personality quiz. They'll then use that information to arrange the floors and rooms to make the hall a harmonious, happy environment for everyone. 
The best thing when answering these questions is to be honest. You don't want to get stuck with a whole bunch of people that are not like you at all simply because you lied on your application. 
Halls also refer to your Year 12 results when selecting residents. They'll also ask for details about any other significant qualifications you have, and positions of leadership or responsibility you have previously held.
As a rule of thumb, if you have an endorsement at either Merit or Excellence you're more likely than not to get your first hall choice.
When selecting your three, it's wise not to put down the most popular halls as your second and third preference, because they'll usually prioritise people who put them as their first choice. By keeping halls of varying popularity as the three options, you'll be more likely to receive an offer for a hall you like the look of, rather than whatever is left over.  It also saves the stress of being put on a waiting list.
It's also important to remember that halls are looking for people who can contribute positively to the environment within their hall. Often, you will be asked to explain the ways in which your personal skills will be useful in promoting a sense of community and wellbeing throughout the year. Provide examples of extracurricular activities, events or community projects you've been involved in. 
For example, if you had a leadership role in a school event, such as a fundraiser or a mentoring programme, describing your involvement throughout your application is a great way of showing that you are willing to contribute to the community within your chosen hall.
While stating your extracurricular activities can support your application, if you haven't participated in many events outside of school, do not panic! There's no one correct way of going about writing this. You don't need to be volunteering every weekend or have straight excellences to get your first choice.
Getting your first choice is not all about the number of activities you've participated in previously, but instead by what you would be willing to offer in the future.
Simply explaining your personal skills and the ways in which they could contribute to the hall environment is enough to support your application.
What to do if you still can't decide
If you're tossing up between a few hall options, make use of the open days each university provides. During this time, you can look around the uni and sit in lectures about different courses and hear about the various opportunities each uni offers to its students.
Halls open their doors to visitors, to allow prospective students to have a look around and physically see the space. For most people, this makes or breaks the decision to apply for a particular hall as you can get a physical sense of the environment, which is difficult to pick up on during information evenings or websites.
And if your hall decision is still keeping you up at night, talk to your friends about the halls they're thinking about and the reasons why.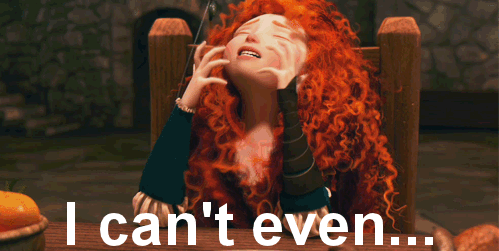 They may have thought of something you hadn't (like which hall has the best vegetarian food, it's definitely a thing). Take into consideration all of the things you feel are important to your lifestyle, and ask whether the hall you're thinking about will be able to accommodate for them.
We may take a lot of this for granted, and so getting to the core of it may be tricky, but do your best to give it some thought. At the end of the day, it will be your home for the next year so it's probably worth some time preparing for.
Some final thoughts
Hall applications can be some tricky business, especially as you'll also be juggling your own exam study, work, university applications and potentially scholarship applications (sorry to all of those who got freaked out by that list).
If you aren't offered a place in your first choice, do not panic. No matter which hall you receive a place for, it'll be a great experience and a pivotal point in both your tertiary education and in your life. The environment of the hall is shaped primarily by the people you surround yourself with, not how fancy the facilities are. Hold onto your excitement – no matter what hall you get into – you're about to embark on the best year of your life. 
Printed versions of our Walkthrough Guides, available for order now!