Interview with a Commerce Student
As one prominent economic theorist said, "Cash rules everything around me. Get the money. Dollar dollar bills y'all."
Whether it's stacks, cash money, or bread, we all want more of it. And for some of you, you want to spend your life counting it. Or whatever it is that commerce students do.  
Commerce is one of the most popular degrees, and the degree of choice for those who fancy themselves a bit of an entrepreneur, a financial enthusiast, or Tai Lopez. But what does the degree actually entail? What is it for? What's it like? 
StudyTime, with the help of today's guest, is here to help spit some commerce knawledge. Fuel units. Lamborghini. 
Welcome to the

Interview with a Degree Student: commerce edition.
Being in year 12 or 13 means being regularly asked what you plan on doing after high school, whilst simultaneously being unsure of the answer. It's really difficult to know exactly what to study if you choose to go on to uni, especially if you're not yet sure on a career path. After all, there's a whole world ahead of you that high school doesn't exactly prepare you for. 
However, StudyTime has got your back; by interviewing those who have walked before you down the road to each degree, we're aiming to give you the best advice and context to help you decide what you want to do with your life (or what you don't). 
I was given the honour of sitting down with Bradley, a Bachelor of Commerce with Honours student and member of the faculty's executive, who is just about to start his career in corporate finance. The man loves spreadsheets.
First, let's get some context and overarching advice.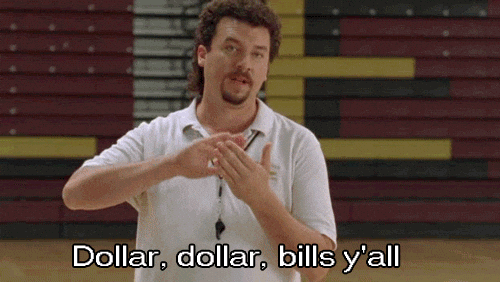 What is commerce all about?
I think some people immediately jump to the conclusion that commerce means you want to work in an office and look at numbers all day, however, doing a commerce degree can lead to so many different career pathways and helps you to develop life-long skills such as communication, leadership, teamwork and critical thinking. 
At Victoria Uni you have 7 core papers you do at 100-level (first year) which sets a more broad foundation of business as a whole, then in your second year you can choose your major(s) and delve deeper into the subject(s) that really interest you.
What is your biggest piece of advice for students starting a Bachelor of Commerce?
Find friends in your papers to study with and to steal their lecture/tutorial notes when you sleep through your alarms or go out drinking the night before an 8am lecture because you will do both of these things, more than once. 
Also, since you will have a set of core commerce papers you'll need to complete, there will be papers you aren't overly interested in. This is where having friends in your papers can be hugely beneficial, especially if it is the subject(s) they are majoring in. I used to pay one of my friends with a bottle of scrumpy to tutor me in economics and I honestly would have failed that paper without his help.
Looking back at your own first year, what would you have done differently?
I found that I got the best grades when I started assignments early or had really solid lecture notes, so maybe just trying harder overall. This can be hard when you are first year though, especially if you're in a hall and you literally live with 400 other people so it's pretty damn easy to procrastinate. 
What have you enjoyed the most?
I actually really enjoyed building an overall understanding for the business world, both private and public. I found commerce helped develop my critical and creative thinking which are skills I will use for life, both inside and outside of work.
How do you recommend preparing for lectures?
If possible, read through the lecture notes before lectures so you have a relative understanding on what's going to be covered. It's also good to figure out early how each lecturer works and whether they just use lecture slides as a guide or just repeat word for word. By figuring how each lecturer teaches, you'll be able to adapt your prep to fit them and their paper.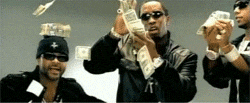 How do you recommend preparing for the exams?
Exams are my weakest point but I found flash cards the most beneficial, especially if you are studying with a friend and can test each other with the flash cards. For more numbers based papers, I would 100% recommend doing past exam papers and memorising the key equations you may need.
QUICKFIRE ROUND
Earlier, I posted a story on Instagram asking for your questions about commerce – here's a rapid-fire round of the most common questions about commerce.
Is it worth it?
It is if you want a career in commerce.
If you don't know what you want to do, would you suggest commerce?
I think it honestly depends on the person. Studying commerce means you have to (generally) do a set of compulsory papers which can be pretty awful if you aren't in the right mindset for them. It does give you a broad introduction of all aspects of the commerce path though so can be a good way to see exactly where you are most interested. I changed my major three times in first year as I found I was interested in papers that I originally thought I wouldn't be.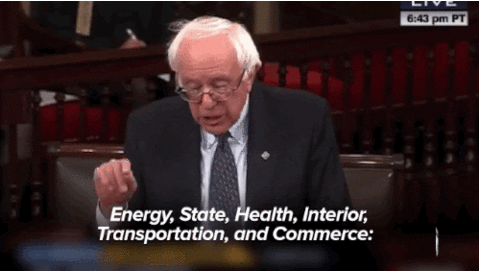 Why would you do that to yourself?
Someone has to. I just really love spreadsheets.
What are some of the most difficult parts?
Everyone finds different parts of commerce difficult it just depends on your strengths. Economics can be pretty challenging, I personally found Information Systems the hardest by far. I hated it – I was just praying that I passed!
Why do you think BCom students get roasted so much?
Because a lot of people study it because they don't know what they want to do.
Jordan: And it's just funny.
What's your best advice?
Get a good grasp of accounting and economics before starting, to make it easier for yourself and also to find out which of the 300 careers you can get with a Commerce degree you're interested in. Also, talk with your lecturer – first year students never go to office hours, and they miss out on a lot of help.
Is it boring?
Some parts are.
Does it have anything to do with law in it?
Yes, there is an introductory paper on commercial law.
Jordan: Yeah, "law".

It doesn't go into as much depth as a law paper, but I reckon it covers more breadth in the same time. . .
Jordan: Uh huh. . .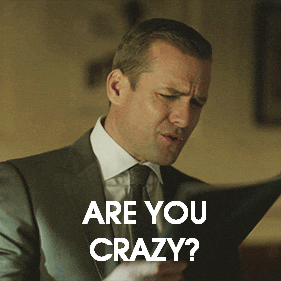 What Level 3 subjects do you need to study Commerce?
I don't know if you need to pass any, but Accounting and Economics would help to make your first year easier. English or literacy subjects can also help with the more essay based papers (management, marketing etc.)
Where did you study?
Victoria University of Wellington.
Did you receive any good opportunities after uni?
Haha, yes! That's why I'm leaving Wellington.
Is it hard?
It depends what papers you take and how much you like it. If you prepare, you'll be fine.
What jobs can you get with a Commerce degree?
Jordan, do you want to sit here for a few hours while I list all 300 of them?

Jordan: No.
What does it take to rise to become a CEO?
Luck, hard work, and working your way up. Also studying to be a CFO first would help. Or start your own business. I'd probably recommend majoring in things like accounting
Do you need calculus?
No. What's the process of getting internships? Is it easy?
Apply for as many as possible, and go to a lot of interviews. It's not always easy, but they're out there.
That's it for Commerce!
Your first year of any degree is going to be daunting, especially if you don't know what you want to do in life – but if you're interested in business, Commerce could be right for you. By learning effective study methods, time management, and exam strategies early, you'll get the best shot at getting ahead in whatever you want to do. 
Make sure you also do your own research, because only you can decide if one of the many, many careers available from Commerce is for you. Check out the uni website as well as careers.org for more, but don't stress.
Remember planned happenstance: don't worry about your life plan; do things that you enjoy in the general direction of where you want to go, and you'll be sweet. Stay tuned for our next interview.

Special shout out to Bradley for his time. Much appreciated, and good luck with those spreadsheets.
Bradley doesn't have an Instagram – you can follow Jordan though!
Printed versions of our Walkthrough Guides, available for order now!