We all know that sinking feeling you get when you realise that you aren't going to meet your goals.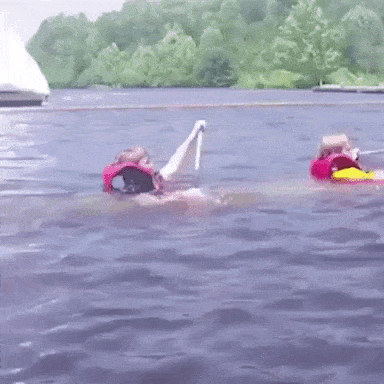 Maybe they're ones you wrote down on January 1st, or more a general feeling that you're not living up to the vision you set for yourself for the year. In this article, we're going to dip into the best way to get back on track.
First things first — if you've got to a panic-point, and your mind is restlessly telling you what a failure you are, or how you'll never achieve the success you dream of, stop! Actually, we know you can't just turn thoughts off — especially after receiving a wake-up call like a bad grade.
Actively recognise when you're constantly thinking negative or stressful ways. It's a good sign you need to de-stress.
Remind yourself that the good and bad parts of life will go on regardless of how your goals go — meeting them is a bonus, not a necessity. Then do some unrelated activity that lets your mind relax, we recommend something you can do kind of automatically — like baking, walking or meditation.
When you've de-stressed enough that you truly feel that meeting a goal will be an exciting bonus rather than a necessary chore, it's time to start thinking about how to meet them. Time to ask yourself some questions about your goals:
Why did you make them in the first place?
Why do you think things didn't happen the way you were planning?
Was the original goal realistic?
---
Common goal troubleshooting:
Too big a change from the previous lifestyle
Solution- choose a more realistic change that won't seem like a big burden, and then when you've stuck to that for a while, ramp it up from there
Too many changes
Solution- Pick one change, and when you've stuck to that for a while, add another.
Not specifying measurable changes, e.g. just saying 'I'm going to be better this year'.
Solution- Choose a measurable goal so you can hold yourself accountable
---
If you're having some trouble identifying why you had problems with your original goals, consider getting another perspective.
Talking to someone you trust, especially someone in your life you admire for successfully reaching their own goals. It's best if they're a good listener with some insight into your life.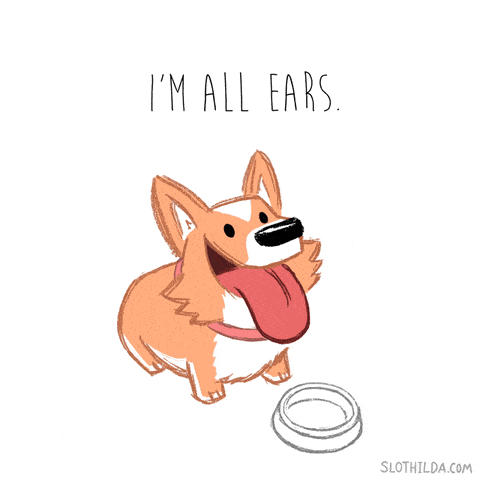 Chatting to them about your goals and reflecting on how you're feeling about them can be really useful for understanding your next step.
One thing you might want to think about or discuss is the reason why you want to reach this goal. There are many possible goals you could choose, so why choose this one?
Reaching a goal almost always requires consistent effort over a period of time. According to scientists, building new habits that stick can take up to 60 days of consistent practice.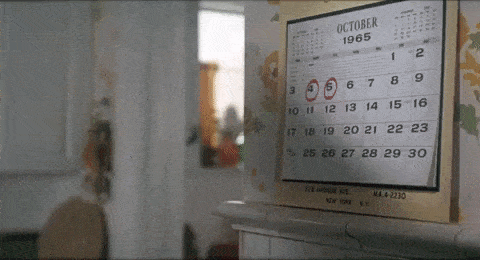 Ask yourself, where is the energy that will make you get up and do something for your goal every day? At the moment, you haven't been able to find this energy. That probably means that you haven't tapped into the right 'why-power' to fuel your goal.
---
What is 'why-power'?
This is the thing that you'll think about to get you off the couch and into your gym clothes, or sitting at your desk studying, or whatever else you'll need to do daily to reach your goal. This why-power has to be strong – it's going to have to fuel your habit even on the days where there's nothing you'd rather do less than work towards your goal.
---
Bad why-power is not likely to work for long-tends to be external motivation. External motivation is trying to build your habits based on what the outside world tells you you should be doing.
For example – your parents tell you they want you to get an excellence endorsement or your friends tell you that you should run in a marathon with them at the end of the year. If this was your only why-power, you'd be running on an 'I have to do this' why-power, which is unlikely to get you far.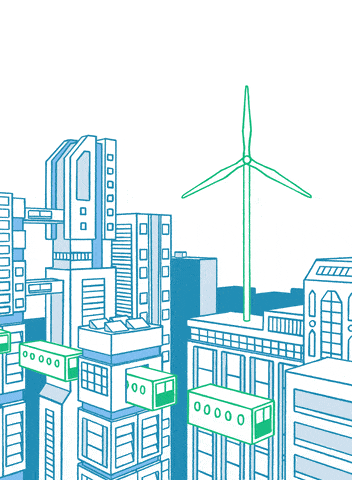 A better why-power comes from 'I want to do this because…'. If you have a goal, truly work out why you want to do it.
This is internal motivation, and it's much more powerful than external motivation. Here are some good why-powers that people might have for training for a marathon:
I want to do this because I can't wait to feel the sense of achievement when I cross the finish line, the reward for all my hard work
I want to do this because I'm raising sponsorship money for a charity that's close to my heart
I want to do this because I've always felt like an awkward runner, and I think practising it every day will give me the confidence to do a marathon, and improve my self-esteem.
Write down a few why-powers meaningful for your goal, and refer to them when you're struggling to stick to the habits you'll need to make it to the finish line.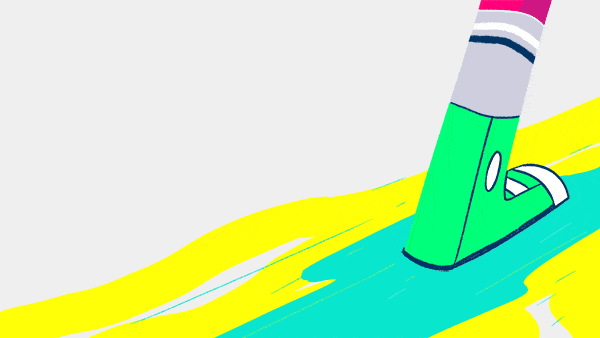 The next step you need to do is to make the change as easy for yourself as possible. Building a habit is hard work until you've practiced it enough that it comes as naturally as brushing your teeth (hopefully).
Give yourself the tools which will help you reach your goals efficiently and build habit practice around them. Say you want to get straight excellences in your NCEA chemistry exams at the end of the year. Right now it's the middle of the year, but you know you'll need to ace the organics test that's coming up in a couple of weeks. You find the best tool for revising the material — a Walkthrough Guide — which lays out everything you need to know as clearly and simply as possible. Now you just need to develop a habit around it.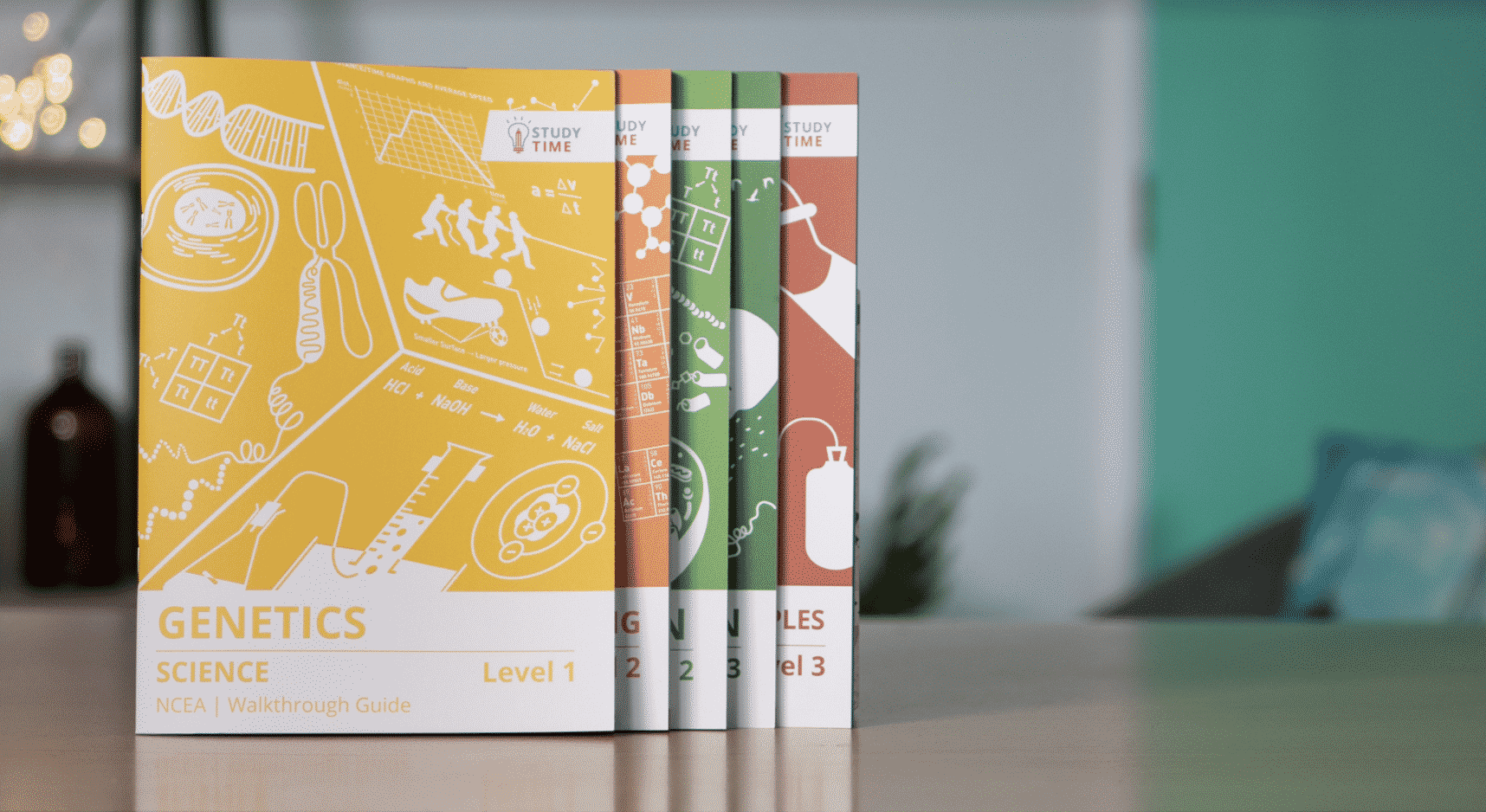 You decide to revise half a section of the Walkthrough Guide every day and then create and practice 5 flipcards based on that section. To round it all out, you'll answer a past-paper question that's related to your revision.
How will you remember to do it? You'll place your Walkthrough Guide in the first place you look when you get home, alongside previous flip cards and a good snack. It might be useful if can see your why-power too, and some people find it motivational to tick the days off on a calendar. It won't be long before it's natural for you to come home and straight into get revising.
And when you complete your habit each day? Reward yourself with something nice. It'll help remind you good things happen when you practice it, making it more likely you'll maintain the habit.
---
Good goals 411:
Strong why-power to motivate small action every day
'I want the ace my chemistry exam so that I can go on to be a climate scientist busting climate change'
Get the right tools for the job
Marathon = good running shoes, good grade = Walkthrough Guide
Define a small action to be taken every day
Reward yourself when you complete the habit every day (or however often you decided).
---
Reaching goals requires creating habits, and making habits is hard. The best way to build them is to make every step as simple and easy to stick to as possible. These actions will be effortless to perform every day if you have a strong why-power to fuel them. With good habits down, the goals will look after themselves.