In your last few years of high school, things can get pretty exciting. More freedom from your parents, more freedom at school, and the looming prospect of not being at high school at all! Everyone tends to have different ideas about what they would like to do after they leave high school, and a lot of you reading this will probably be considering university study.
We've written this article to equip you with the basics you need to plan your university studies in an effective way.
We'll cover how to pick which university is right for you, as well as how to apply to that university. We'll then take you through an overview of sorting out your accommodation, and applying for your student loan – which is definitely one of the less fun parts of getting older.
Let's get this ball rolling!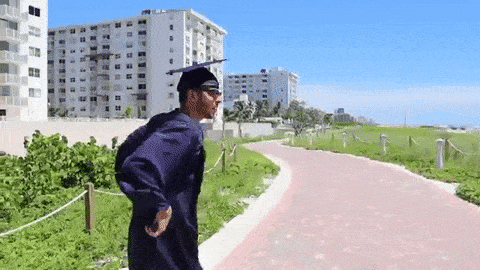 Is university right for me?
Let's get one thing straight – questioning whether or not university is the right decision for you is totally normal. It's important to remember that university is a commitment to learning that's going to last at least three years. If you're looking at being a doctor or lawyer, or are wanting to get more than just a Bachelor's qualification, you'll be spending even longer than that.
Even if you know you want to go to uni, though, it can be hard to know what to actually study.
It's super hard to wrestle with the idea that the degree you pick might form the basis of how the rest of your life plays out. The most important thing to keep in mind is simple – do something you love.
If you have a passion for something, and there's a degree that covers the general idea of that thing, do it! If you have a passion for something that doesn't involve getting a degree, do that!
And even though university is a commitment, you've always got wiggle room.
Going to university is a big decision, and it can be difficult to back out of uni once you're there. That being said, you aren't stuck with what you initially went to uni to study. You can change, add, or drop majors, switch up your courses, or even change the actual title of your degree, if you find out your field of study isn't quite for you.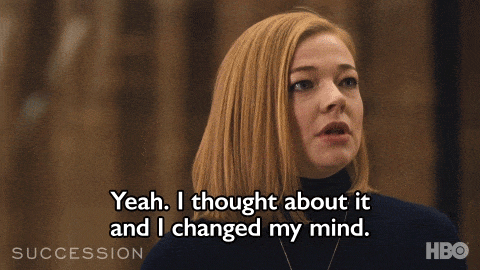 Depending on the degree, as long as it's not longer than about a year or so into your course, this usually isn't a big deal. Because so many courses overlap throughout different degrees, it's quite likely that your degree won't take you any longer, even if you do change your mind after starting your study.
Furthermore, lecturers and course advisors are on your side, and they'll always want to help you figure things out.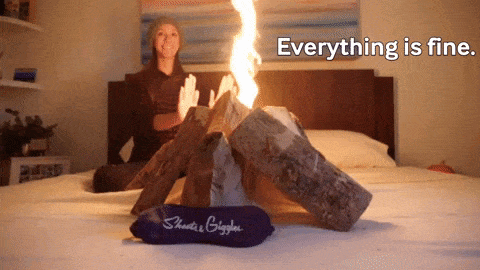 For the purpose of this article being about university study, we're going to infer that you decided uni is the right choice for you. We'll also presume you know what you'd like to study, even if it's just a broad idea. Now the problem is picking where to go!
Where to study: a (quick) guide
Can't choose where to spend all your time for at least the next three years? Lucky for you, we've got a highlights reel of NZ's finest tertiary institutes coming right up.
Victoria University of Wellington
The author might be biased here – after all, she is a VUW student – but it's pretty amazing down here in the capital. Victoria University is probably most known for its fantastic law school, and it also has the library with the best views (depending who you ask). Vic also offers a massive amount of other degrees in science, the arts, design, business, and beyond, with three main campuses spread out around the central city.
Wellington itself is a beautiful city packed to the brim with arts and culture, and an insane music scene. There's stunning beaches, botanical gardens, and vibrant nightlife – all in walking distance! That being said, Welly does happen to quite literally be the windiest place in the world, so that might also be something to keep in mind.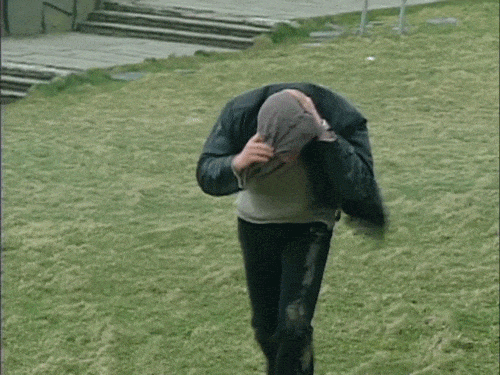 Otago University
From the bottom of the North Island, to the bottom of the South! In the same way Victoria University is renowned for its law school, Otago is best known for its medical school. In fact, it's one of only two places you can study to be a doctor in Aotearoa (the other being Auckland).
Otago also offers an equally large variety of other degrees, if the icy bite of Dunedin is your thing. The city has a big reputation for wild social events and street parties thrown by students, and the university campus itself is strikingly beautiful. If you have the skill to keep a good work/life balance, love cold weather, and/or want to burn a couch every so often, head on down to Dunners!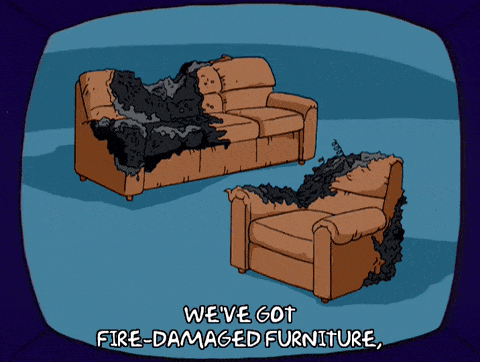 Auckland University
If the cold and wind suck too much for you, take a little trip to the temperate north. Auckland University is one of the stars of the world stage when it comes to universities, and is truly what we consider to be an all rounder.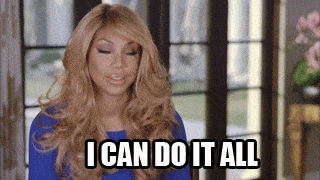 Both Auckland's law and medical schools are excellent, and just like the universities we have already discussed, they offer no shortage of other degrees in commerce, humanities, and fine arts, to name a few. The campus is right in the centre of the city, which in itself has some of the best retail and food joints Aotearoa has to offer (for when you're not hard at work studying, obviously).
University of Canterbury
Far from the hills of Wellington's campuses, the University of Canterbury lies in beautiful (flat) Christchurch. UC has an enduring reputation for its school of engineering, and is the place to be if you love maths, physics, and hard work. You've probably caught on to the theme by now, there's an absolute smorgasbord of other excellent degrees on offer as well.
The uni is great for people who love a little outdoor experience, as Christchurch sits on the coast for an oceanic adventure, but is also only a small drive to the epic ski fields of Mt Hutt. The central city and surrounding parks are some of the most beautiful in the country, but be aware that it's a very spread out city, so it can be hard to get around without a vehicle.
The University of Waikato
If psychology is your jam, it might be time to give the University of Waikato a chance. Situated nicely in the middle of everyone's favourite city (Hamilton), UoW has a beautiful campus that's only a short drive away from the city centre. Unlike quite a few of the other options listed, Waikato boasts smaller class sizes, far more affordable living options, and very flexible degree structures, in case you're interested in lots of topics at once.
Hamilton is a very central location, too – you'd be able to take easy day trips to Auckland and Taupō when you weren't studying. UoW also has some amazing opportunities in the arts, with some unique scholarships, especially in niche domains such as creative writing! 
Everything Else
If we were going to list all of Aotearoa's tertiary institutions, we would be here far too long. The ones that have been talked about might not sound like something you are interested in, and that's okay! There are countless other equally amazing options that you can check out, we just simply don't have the time to write about all of them in this article.
Here's a tiny peek into what else NZ has on offer:
Massey: Love biology, chemistry, and animals? Checking out some of the amazing vet science opportunities Massey offers in the mighty Palmerston North could be a great idea! Massey also has campuses in most of the cities we've talked about. For example, the College of Creative Arts in Wellington is a hotspot for students interested in film, design, and fine arts.
Ara Institute: A technology institute in Christchurch. It has an insanely large amount of vocational training options, including unique careers like a radio school!
AUT: Another technology institute, but this time, based in Auckland. A lot of degrees offered are similar to UoA, but may have slightly different pathways and degree requirements. 
Lincoln University: Lincoln is a small and unique university focusing stricting on agriculture! If you're interested in the farming side of science, business, or architecture, there's nowhere better to go than Lincoln.
These are far from the be all and end all of future study options for you; there's a lot we haven't covered here, from degrees on offer in NZ to what's out there overseas. If you feel like nothing sounded just right for you, we'd suggest doing some research of your own.
The perfect place to study is waiting for you!
Applying for University
Applying for university can feel like a daunting task at first. You're not confined to applying to one, if you haven't quite made a choice yet, or if you're worried about entry, it is very normal to apply for a few. In this section we'll take you through what to expect when actually applying to enrol in different aspects of tertiary study, as well as what you might need.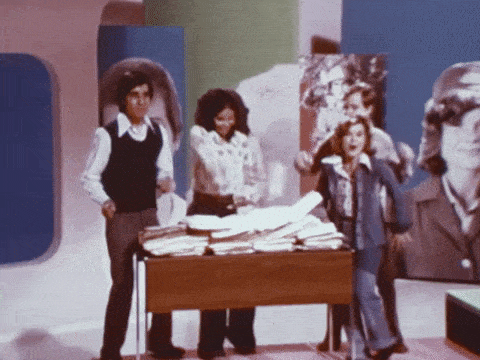 University applications
To get into university in Aotearoa, you generally need UE (university entrance). You achieve this via successfully obtaining NCEA level three. So basically, do the mahi in year 13, and you probably won't have too much to worry about.
If you're gunning for a law degree, we can promise universities are not going to turn you away because you didn't get E8 on that one history internal last term. Sure, getting UE is important, but gaining entry to a degree is fairly achievable for most people – universities are often more interested in the grades you get during your first and second years of your degree.
If you don't have level three but are still looking at tertiary education, there's a couple of other options:
Discretionary Entrance: If you do super well in year twelve, you can skip year thirteen and head straight to some universities. You'll need to write a pretty convincing essay telling them why you should be let in, and also a recommendation from a supportive teacher. 
Cambridge: You'll need at least 120 points on the NZ CAIE table, as well as literacy and numeracy requirements. 
Special Admission: This applies more if you have not achieved UE and are taking some time off study, as you can only apply after you turn twenty. Requirements are pretty similar to discretionary entrance.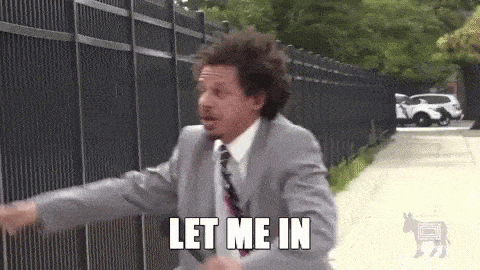 Sometimes, there will be situations where you have UE, but didn't get the necessary amount of credits (usually 14-18 credits) to take an important subject at university. The odd uni paper might even need you to sit specific standards from NCEA, too. If you missed any of these standards, or don't have enough credits, don't worry! Universities offer "bridging papers" that you can take to make up for not getting a certain amount of credits in NCEA.
However, if you're looking at studying something like veterinary science, be aware that such courses can be pretty limited in entry spots. We would advise you to work as hard as you possibly can in all the relevant subjects to your hopeful future degree, no matter the degree.
A rundown on university applications
You can pretty much always complete enrolment online, through links on different university websites. They will advise you when applications open, and on what documentation to provide.
You'll almost certainly need your NSN, and often some proof of identification. From there, you can pick and choose your degree, majors and minors, and papers of choice for your first year. (We've got some more on picking papers later.)
Accommodation Applications
Now that you've got uni applications sorted, you'll probably want to figure out where you're going to live while completing your degree! Unless you're super lucky and can stay at your parent's place rent free, you'll probably be moving out.
First year students generally apply to live in halls of residence, which are buildings operated by the university specifically to help new students make friends, learn how to be self-sufficient, and provide pastoral care.
The application process for halls is quite similar to applying for university. If you have achieved excellence endorsed at NCEA level two or higher then you will often be prioritised for receiving a spot in your hall of choice. At Victoria University of Wellington, there's even a guarantee in place for this! 
Because halls place a heavy emphasis on social events, often you'll find that applications ask you personality based questions as well as wanting proof of your academic achievements. The people who run halls want to make sure you're a good match for the culture of their hall of residence. If you prefer a quiet night in, you can answer questions to let them know and they'll try their best to match you with a like-minded building or floor.
It's important to note that halls often require a character reference from someone involved in your work or education. There's normally a little box you can check at the end of your application to have a form sent off to your school for teachers to take care of, otherwise you'll be told what you need to provide. 
This means that the heads of halls will indeed find out if you've spent your high school years wreaking havoc from a social perspective, no matter how good your grades are. Be on your best behaviour, team.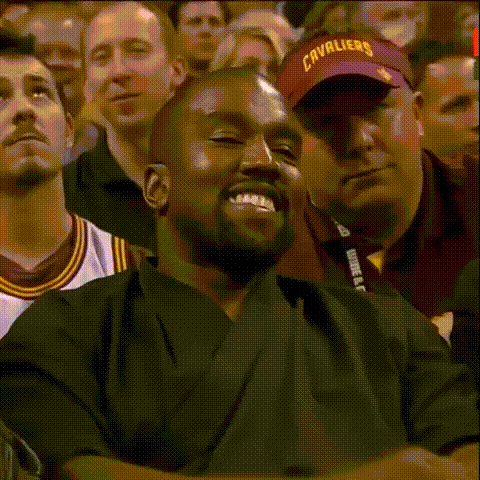 Picking your papers
You might find that something your teachers and parents can't give you a lot of guidance on is how to actually pick what papers you should take in your first year of university study. You might be doing a degree so rigorous that they all happen to be picked out for you, but often this is typically not the case outside of health sciences and engineering.
Here's some super important points to remember when you're looking at picking your courses:
Look further than just first year
The way uni operates is that, to be able to take certain papers in your second, third, fourth, etc years, you need to take 'prerequisites'. These make sure that you have the right level of background information and prior study, so you don't end up taking a paper that will be far too difficult for you.
Most higher level courses will need you to have successfully passed certain lower level papers in order to allow you entry.
Specific papers will be prerequisites for the year after that, and so on.  Have a look at the papers within your degree that interest you in your future years of study too, so you know what entry requirements they require, and base your course choices around that.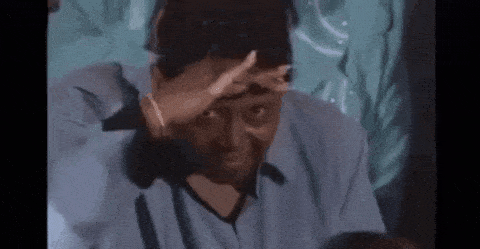 Degree requirements as a whole also require you to pass certain papers. Don't do what the person writing this did and avoid taking these for as long as you can, or you'll be in a bad, bad place. More specifically, you might be almost about to finish your degree, with only some random plant biology paper standing between you and a Bachelor of Science. Yeah, who'd do that, anyway?
The Points System
The same way NCEA needs you to get 60-80 points per year, universities use "points". Every paper at university is worth a certain amount of points. Normally 15 to 20 a paper, for 360 total to complete a Bachelor's degree.
The number of points a paper is worth depends on the estimated workload of the paper itself. To be studying full time, you need to be earning at least 90 points per academic year.
To be on track to finish a three year Bachelor's degree in three years, you'll want to aim for 120 points every year. It's typical to do about three or four papers a semester to achieve this. If you're really worried about the workload, it's okay to start with three papers a semester for the first one or two, to ease into it. Just bear in mind that you'll have to take extra papers next year, or over summer, to catch up.
Electives
Electives are papers you 'elect' to take outside of what's required for you to complete your degree. If you have the space in your schedule (and often, you might not), have a look at some other papers outside of your degree that still sound interesting to you.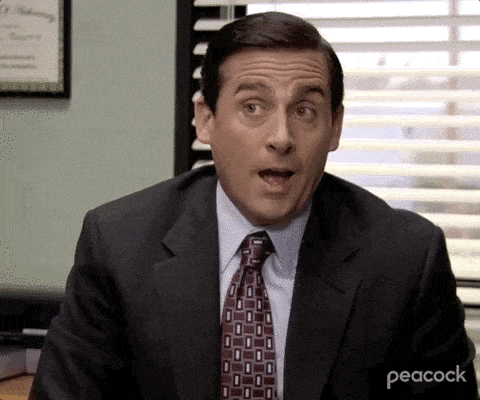 Maybe you're a science student who also loves history – if there's space in your study plans, pick up a history paper! University has its moments of being intense, but it's also about you doing what you love and are passionate about. Take advantage of the feast of opportunities you're being offered.
Funding Your Study
We've all figured by now that study is expensive – for reference, a three year Bachelor's degree can cost around 25-30 thousand dollars, even before you add on your living costs. So, how are we going to pay for all this?
Student Loans
Once again, unless you're one of the super lucky students whose parents are stacked with enough funds to pay your tuition, you're probably going to have to sort out your student loan. If your fees are under $12,000 dollars for your first year courses, they will all be covered under Fees Free. Check your eligibility through the link! Once you've done that, come back and keep reading as we dive into all things StudyLink.
StudyLink is the organisation in Aotearoa that sorts out covering these fees until you're able to start paying them off. You can apply for a student loan online on the StudyLink website, and they'll cover sending everything off to your university. They can take a while to process applications, so get them in as early as you can.  The very latest deadline that means you'll still get everything processed in time is normally around early-mid December. 
Living Costs
Separate from a student loan that covers your tuition costs, you can also get a weekly financial benefit of living costs. This is either a loan that you are required to pay back after study, or an allowance that does not have to be paid back.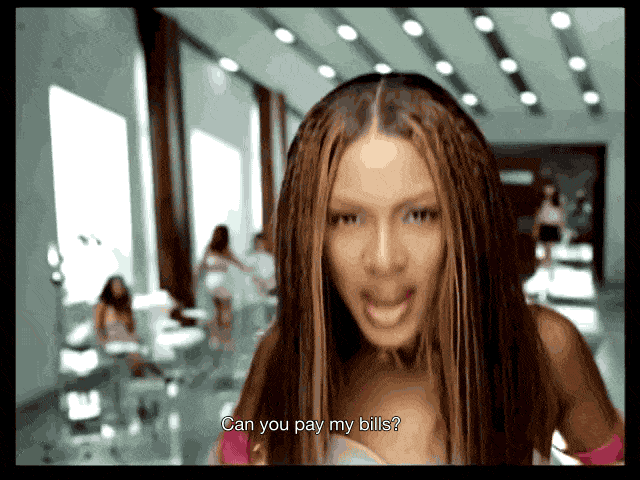 StudyLink determines whether you qualify for a loan or an allowance depending on the income of your parents. To apply, you'll need to provide StudyLink with forms filled out by your parents or guardians declaring their income and your general family situation. Similar to fees free, you can take an eligibility test here to find out what type of payment(s) you might be able to receive.
Scholarships
Applying for university scholarships is a massive topic that we could talk about for hours, but we'll give you the short version here.
Scholarships are simply where the university or a private person, company, or fund pays you a monetary reward for your achievements. They can be awarded for lots of different reasons – think academic merit, sporting and cultural achievements, field of study, gender, and/or ethnicity. Usually, we'll see different scholarships being offered for quite specific traits or qualities.
We highly recommend heading to your chosen university's scholarships and awards page and seeing what's on offer! Applying for scholarships is generally free and straightforward, so we highly suggest passing out as many applications as you can – you've literally got nothing to lose, but everything to gain.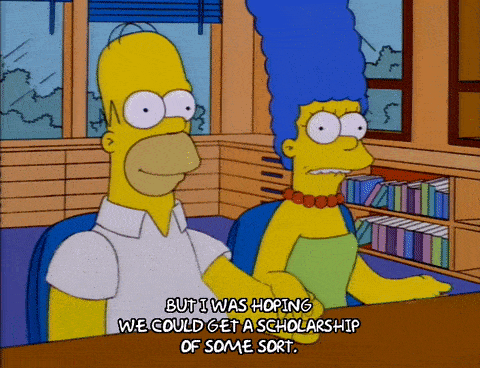 To Conclude
Hopefully this article has given you some insight into what you should think about when preparing for your university studies. It probably feels oh-so overwhelming right now being on the precipice of such a new phase of your life, but we have so much faith in you! University will hopefully be some of the best years of your life, and you should completely embrace them, as much as you can.